Technical Sheet AUTOMATIC EQUIPMENTS "H" 3-WAY VALVE
This rack is specially designed to ensure a constant selective filtration, ensuring at all times the selected micron. NOVHIDRO filters are placed horizontally and paired two by two reducing number of valves and space. WATFLOW SYSTEM ensures the degree of filtration with low pressure.
Novhidro H are designed with up to 40 filters and a degree of filtration of 5 to 500 microns. It stands out for its modularity, large filtering surface and low maintenance cost.
ADVANTAGES
Wide working range from 1-16 bar.

Large effective filter surface: 5,050 cm² per filter.

No pistons or membranes, which high replacement because they are easy breakage or wear.

WATFLOW SYSTEM ensures the degree of filtration even if total collapse.

Wide filtration range: 5, 20, 50, 75, 125 and 200 microns. Others please enquire.

Cyclonic water entry to increase the time between backwashes.

600 micron pre-filter in all filtration grades.

Modularity which allows for adapting to all flow ranges.
APPLICATIONS
Filtration of all types of water, even with significant suspended solids loads. Facilities with minimum maintenance requirements.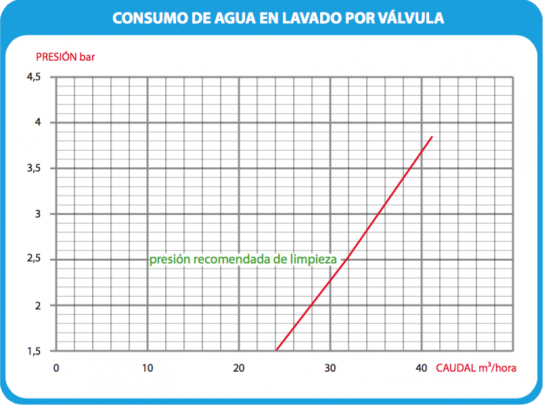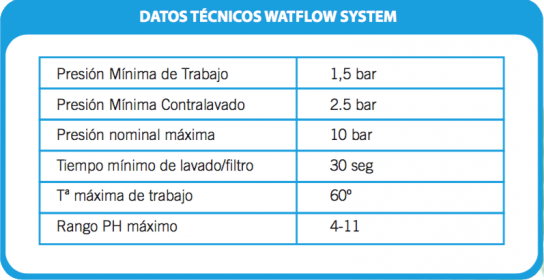 AUTOMATIC IN H
*** Los test de perdida de carga han sido realizadas con anillas de 125 Micras para otros micrajes consultar.