Main face, with a Zig-Zag design, which causes the incoming water to be divided in the microchannels. The particles that get into the inlet microchannels meet the filtration zone, which are the pores that are created with the superposition of the other face of the disks. At the entrance of these calibrated pores the dirt is remained.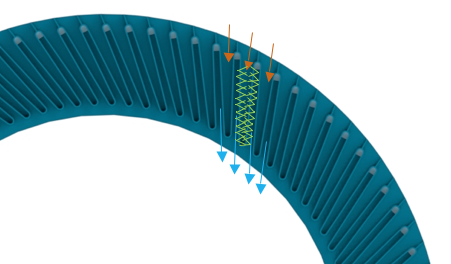 Finally, the water is collected in the outlet microchannels that will flow into the central filter area.
In the following image you can see where the filtration is produced.
Thanks to the disk shape, a filtering surface superior to that of the competition is achieved, reducing the speed of filtering and thus improving filtration.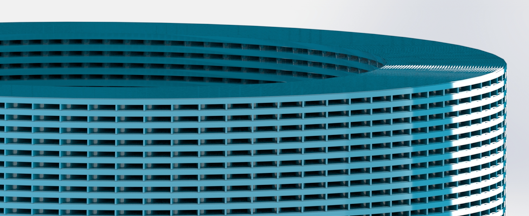 Thanks to the work developed by our R & D department, Novhidro is the only company in the market with 2 different disks, each one can be used for different fields of action, with a degree of micron also unique in disk filters, between 5 and 500 mm (microns), which makes the difference between us and our competitors. These measures, combined with the newest materials, enable the use of Automatic Novhidro Filters where selective filtration is required.